Water bore drilling involves a drilling process that digs deep into the ground to access drinking water. Potable water is a valued resource – for both household and commercial purposes. Unfortunately, lack of rainfall and other climatic conditions can sometimes result in a shortage of potable water. Bore drilling cost is considered if it can give you unlimited access to clean drinking water all year round.
Water bore drilling in Sydney will eliminate your reliance on external sources of water supply. Bore drilling allows you to access the water located below the earth's surface directly. This water is clean and uncontaminated, making it suitable for domestic and commercial needs.
In this blog, we look at the several environmental benefits of water bore drilling.
1. Sustainable Water Resource Management
Water bore drilling contributes to the sustainable management of water resources in multiple ways. Firstly, it harnesses the renewable nature of groundwater, which is seasonally replenished by rainfall and then stored in underground aquifers. By opting for underground boring in Sydney, you reduce the pressure on surface water resources such as rivers, lakes, and reservoirs. Lessening the strain on surface water systems helps restore and preserve the health of ecosystems and supports their ongoing recovery and upkeep.
2. Reduces Energy Consumption
Water bore drilling is also effective in reducing energy consumption. Traditional water supply methods often demand substantial energy for pumping, treating, and transporting water from its source to the intended recipient. In contrast, when you call directional boring contractors, the available bore water typically necessitates minimal treatment before extraction and is often utilised locally. Hence, resulting in significant reductions in energy needs and expenses.
3. Helps Conserve Natural Habitats
Large-scale water extraction initiatives, such as the construction of dams and reservoirs, often destroy natural habitats. As an alternative, water bore drilling presents a more environmentally friendly option with significantly reduced impacts. The drilling process itself requires minimal land for the operation rig, which helps to minimise disruption to local ecosystems.
4. Benefits Surrounding Ecosystem
Water bore drilling in Sydney is more environmentally beneficial than chemically treated water. This is because the water extracted from under the earth's surface does not require the harsh chemical treatment that wastewater undergoes. The chemicals used in wastewater plants often find their way into streams, ponds, and other water bodies. Bore water drilling mitigates this issue by offering a naturally pure water source, thus eliminating the need for chemical processing.
5. Mitigates Drought Impact
It is acceptable to bear the bore drilling cost when it brings valuable advantages to drought-affected communities. Water bore drilling offers a dependable source of groundwater when rainfall is scarce. It provides a reliable water supply for human needs. Also, it plays a crucial role in supporting the survival and well-being of local ecosystems that may otherwise suffer in dry weather conditions.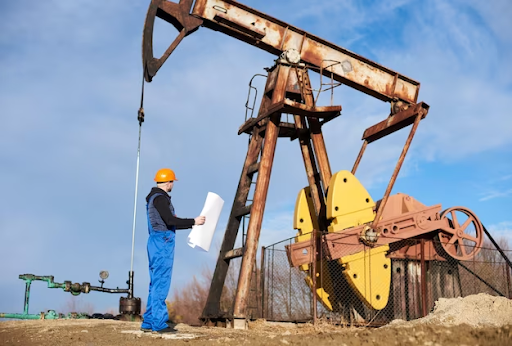 6. Promotes Self-sufficiency in Water Needs
Water bore drilling also helps increase local self-sufficiency and resilience. It empowers communities, especially those in remote areas, to establish their own water supply systems. They do not have to rely on centralised infrastructure that may be susceptible to disruptions or inefficiencies.
If you have been thinking about water bore drilling in Sydney, then contact professional directional boring contractors like us. We have experienced professionals to guide you through the process correctly. To know more, call us at 0408335532.