Beneath the hustle and bustle of our urban environment lies an intricate network of pipes, cables and conduits that ensures the seamless functioning of our cities. These critical lifelines often remain hidden until it is time to expand, upgrade or perform maintenance. This is where potholing services come into the picture to ensure these lifelines stay safe during construction and upgrades.
Potholing services, also known as non-destructive digging in Sydney, offer a crucial solution to the challenges faced by drilling companies in NSW, especially when it comes to HDD (Horizontal Directional Drilling).
In this article, we will take a closer look at potholing utilities, the benefits they offer, and why they are essential for modern construction and infrastructure projects.
What are Potholing Services?
Potholing services are specialised techniques employed in the construction industry to identify underground utilities, such as water pipes, gas lines and electrical conduits, without any damage. This process involves using high-pressure water or air along with vacuum technology to safely excavate the area around the utility, revealing its precise location and depth.
The Advantages Of Potholing Services Utilities
Pothholing services contribute to safer, more cost-effective, and environmentally responsible construction practices. To know more about the advantages of potholing services, take a look below: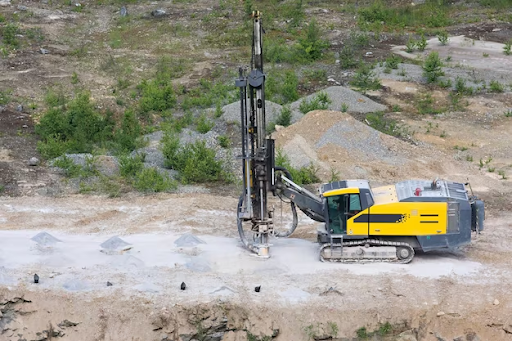 Safety First:
Safety should always be the top priority when it comes to construction. Potholing services help prevent accidents that can result from accidental utility damage during drilling operations. Thus, you don't have to worry about the safety of the workers and the surrounding community.
Helps To Preserve Infrastructure:
Potholing is a non-invasive technique that does not harm the existing infrastructure. Thus, you can avoid the traditional excavation methods that may lead to costly repairs and disruptions to utility services.
Cost-effectiveness:
Initially, potholing services might seem like an additional step in the construction process. However, they can ultimately save you money in the long run. Accurately locating utilities in time is possible for project managers, which will also prevent unexpected delays, repairs, and fines associated with utility damage.
Environmental Responsibility:
Non-destructive digging is an eco-friendly alternative as it minimises soil disturbance and reduces the risk of soil contamination. Thus, you can stay assured that this approach aligns with the growing emphasis on sustainable construction practices.
Importance Of Choosing The Right Potholing Service Provider
When considering potholing services for your project, it is important to partner with a reputable and experienced provider. This is why you must look for a company with a proven track record in non-destructive digging and one that understands the unique requirements of your project. Also, read their reviews and testimonial to get better insights about their work and reliability.
Conclusion:
Potholing services are a valuable tool for the construction and infrastructure development industry. When combined with HDD drilling, they can be used to accurately locate and access underground utilities, which is essential for safe and efficient project execution. When choosing a potholing services provider, it is important to select a company with a proven track record of success.
Directional Drilling Australia is one of the leading providers of potholing services in Australia. We have the experience, expertise, and equipment to meet your project needs. Contact us today at 0408335532 to learn how we can help you with your next project.